About SCEPT 2022
2022 2nd International Conference on Smart City Engineering and Public Transportation (SCEPT 2022) has been held online conference on February 25, 2022. SCEPT 2022 online conference includes 2 keynote speakers and 8 oral speakers to share academic reports. Thanks to the support of experts and scholars!
第二届智慧城市工程与公共交通国际学术会议(SCEPT 2022)已在2022年2月25日召开线上视频会议。会议包括2位主讲嘉宾及8位口头报告学者的学术分享。感谢参与及听取报告的各位学者!
Screeshot/截屏大合照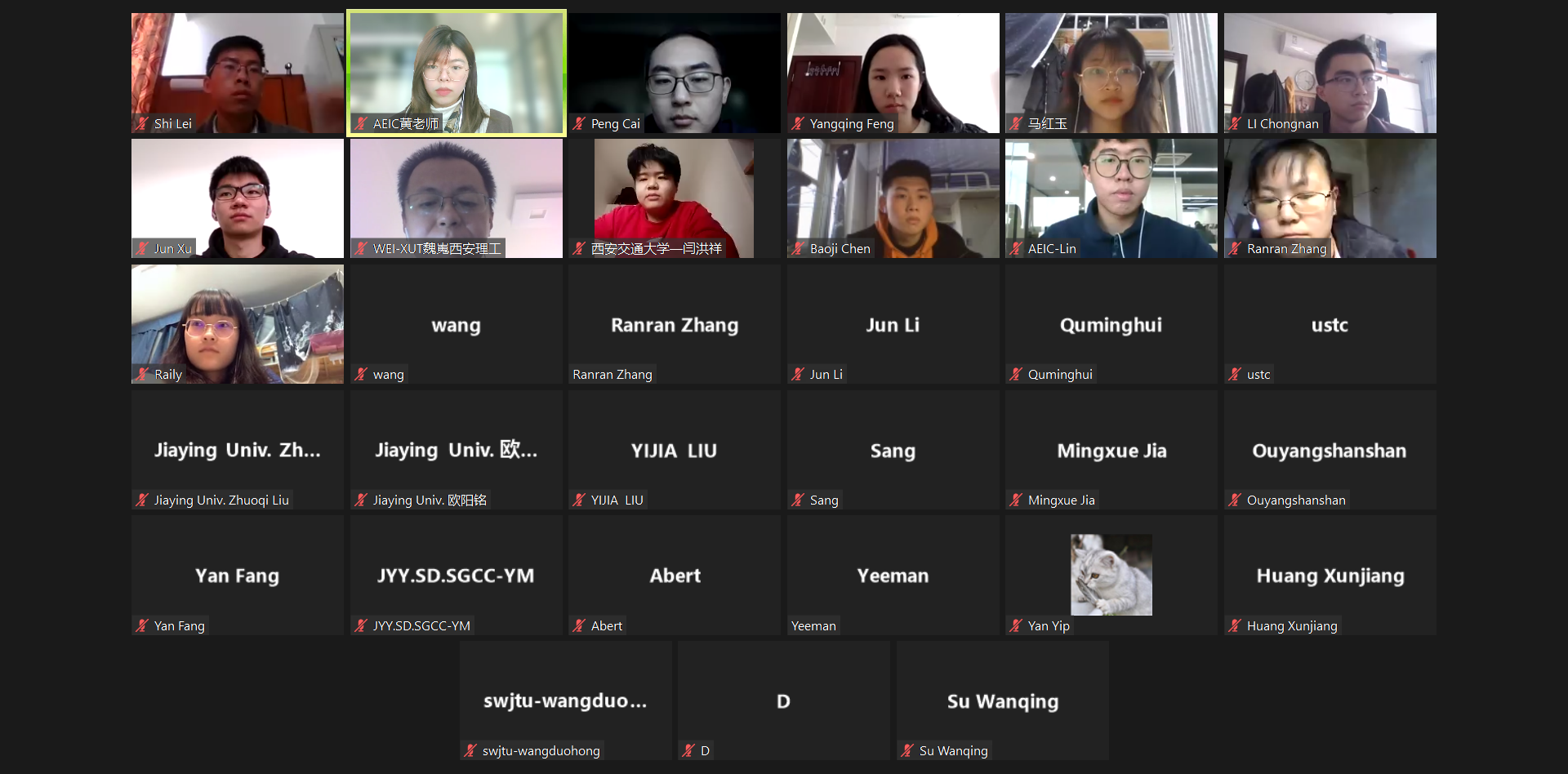 Keynote Speeches/主旨报告
Assoc. Prof. Ata Jahangir Moshayedi, Jiangxi University Of Science And Technology, China
Speech Title:Service Robots, Mission, And Obstacles In Today's Research World From A To Z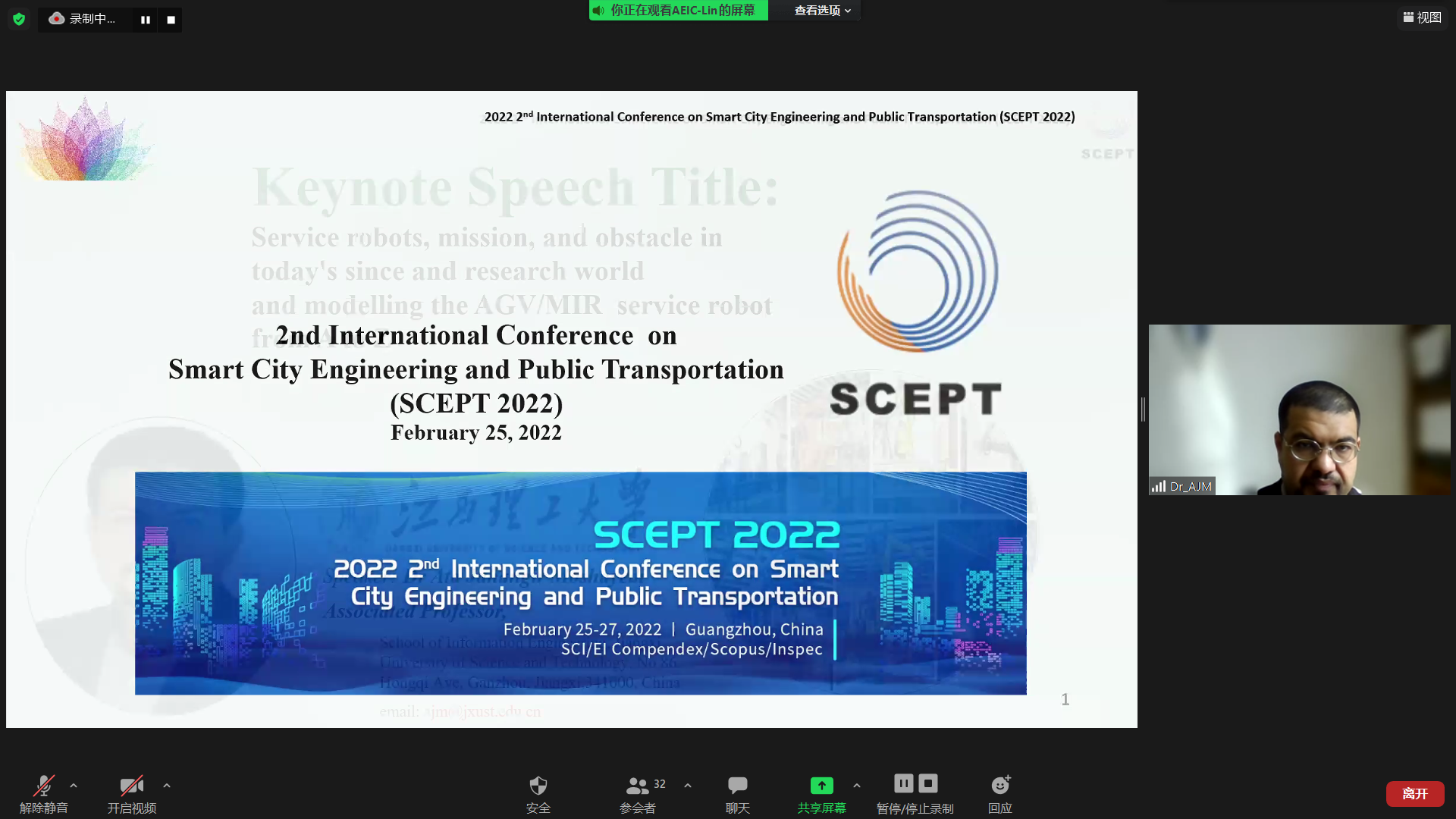 Assoc. Prof. Wei Wei, Xi'an University of Technology
Speech Title: Gradient-Driven Parking Navigation Using a Continuous Information Potential Field Based on Wireless Sensor Network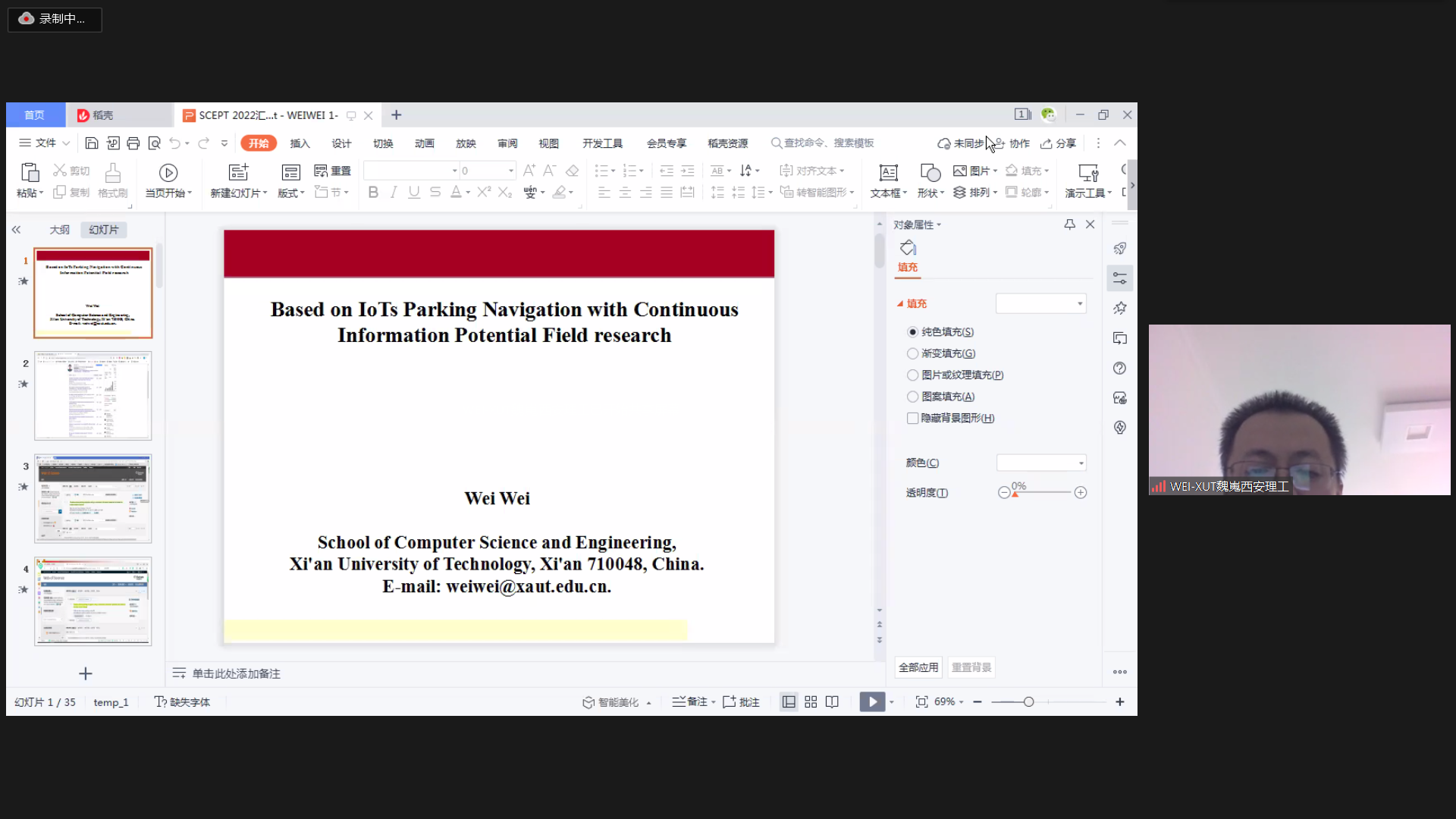 Oral Speeches/口头报告
Lei Shi, Shenzhen Dapeng Talent Settlement Co. Ltd.
Title: Design and Research of Precast Intelligent Construction Equipment for Urban Comprehensive Pipe Corridor
Jun Xu, Sun Yat-Sen University
Title: Autonomous characteristic analysis of public transport network using a supply-demand matrix approach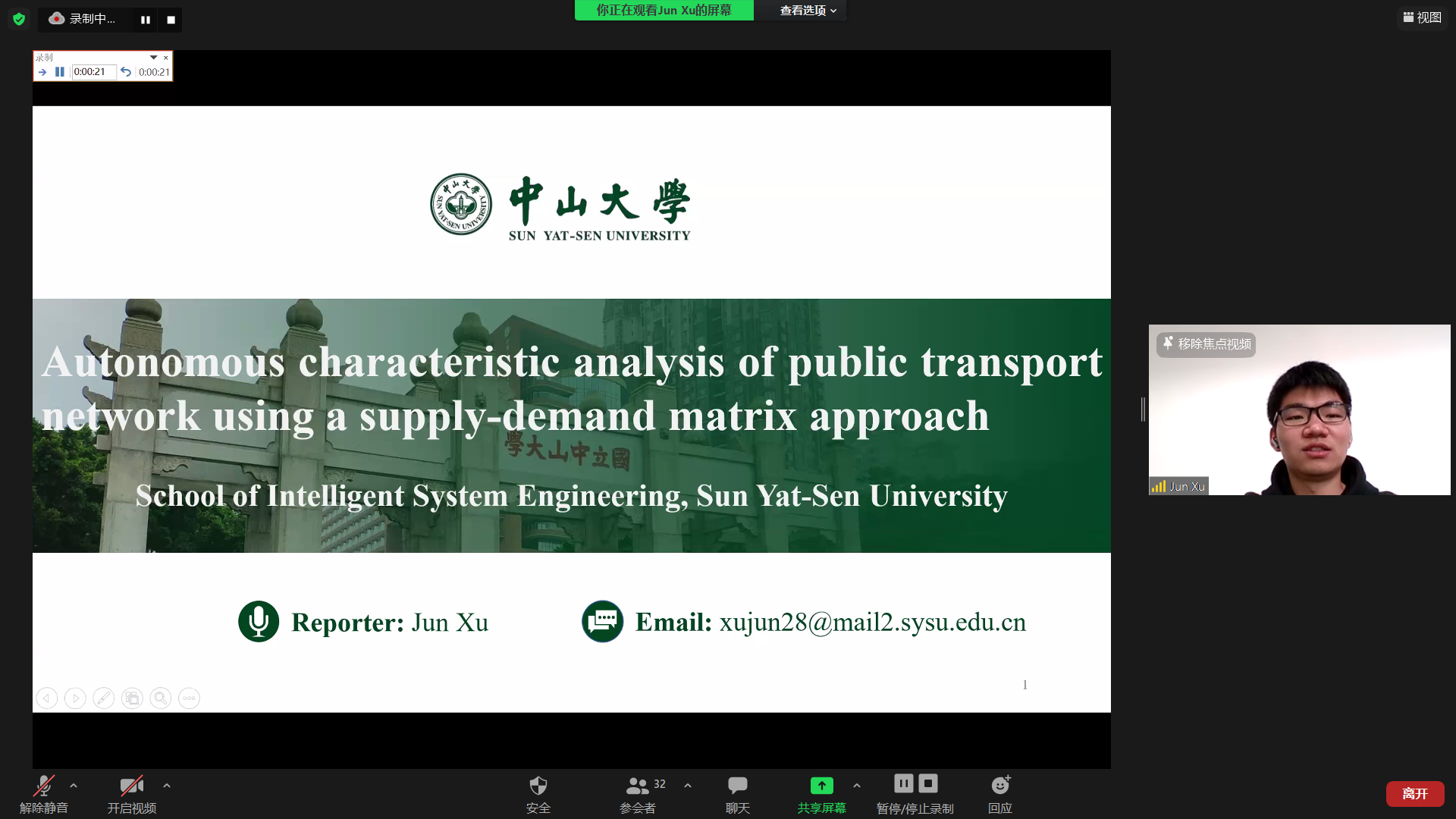 Shuai Zhang, CATARC Automotive Test Center(Tianjin) Co.,Ltd.
Title: Research on Pedal Motorcycle Targets Based on Chinese Traffic Characteristic
Peng Cai, China Waterborne Transport Research Institute
Title: Study on Forecasting Model of Port Container Throughput in China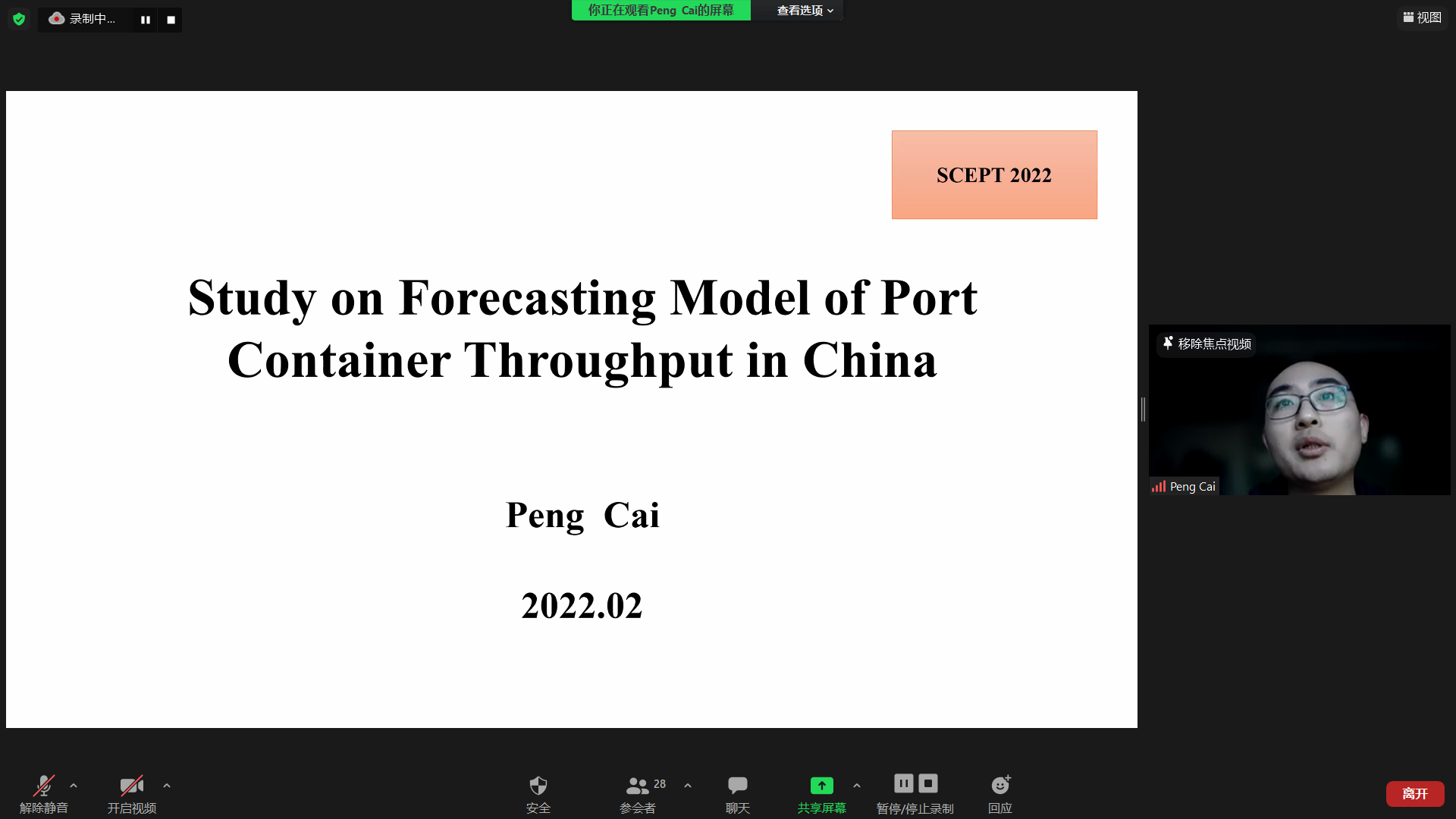 Chongnan Li, Beijing Jiaotong University
Title: Robustness assessment of metro network: A case study of Beijing, China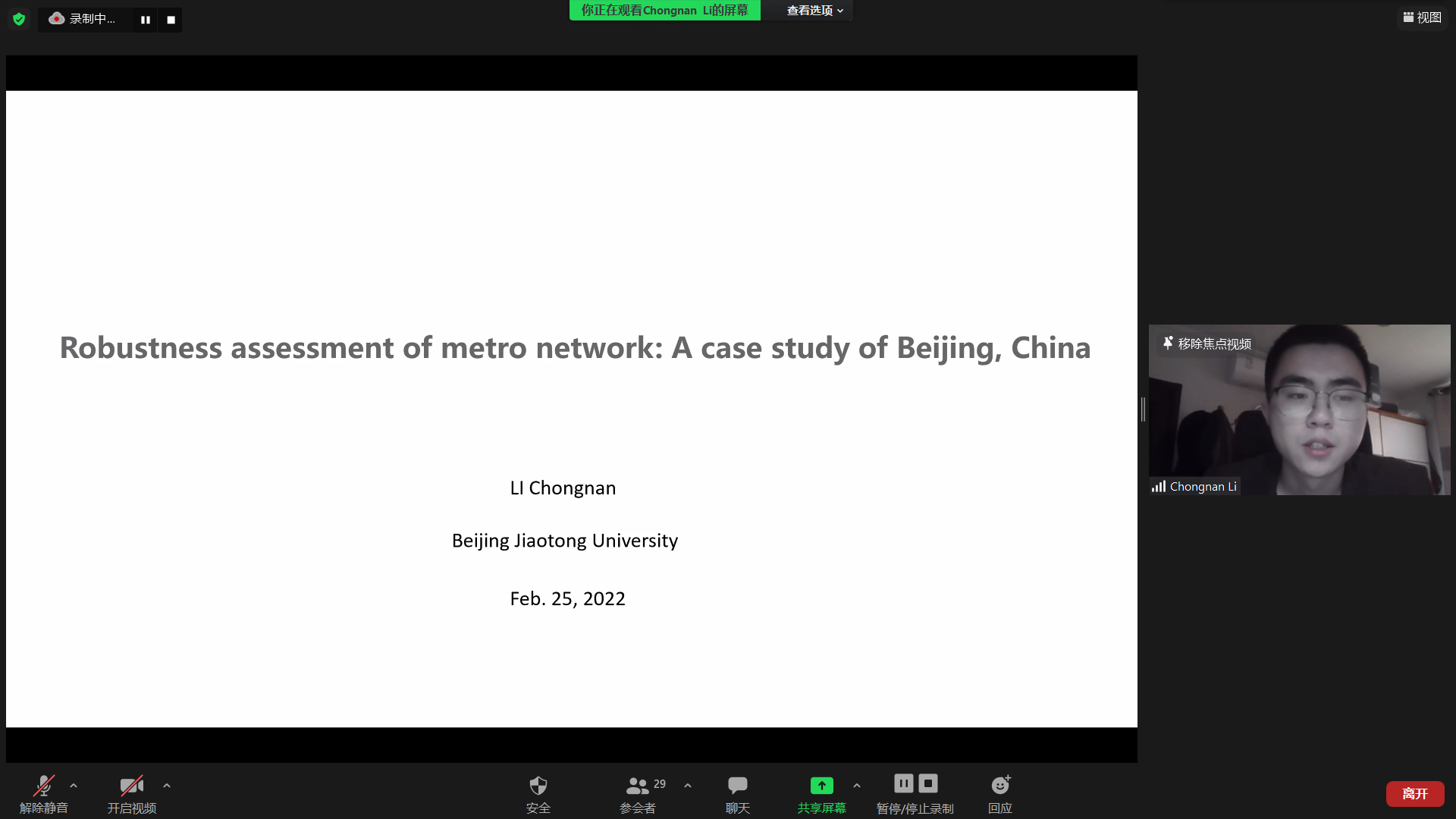 Jie Xu, Shanghai Maritime University
Title: Cluster Analysis of Shanghai Port Logistics Competitiveness under the Background of "the belt and road initiative"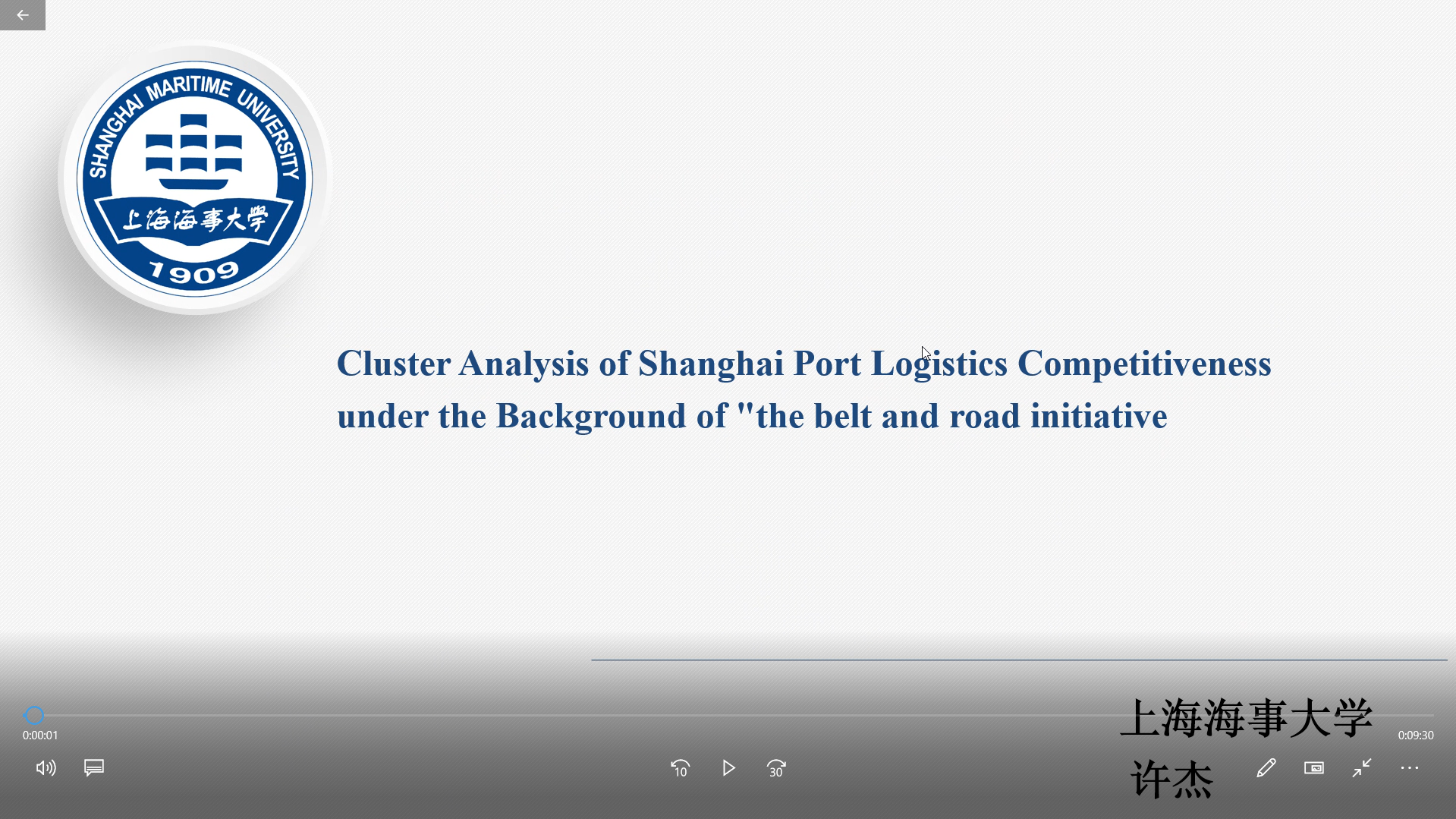 Hongyu Ma, Southeast University
Title: Invesitigating the Demand for Smart Transportation: Public Perspective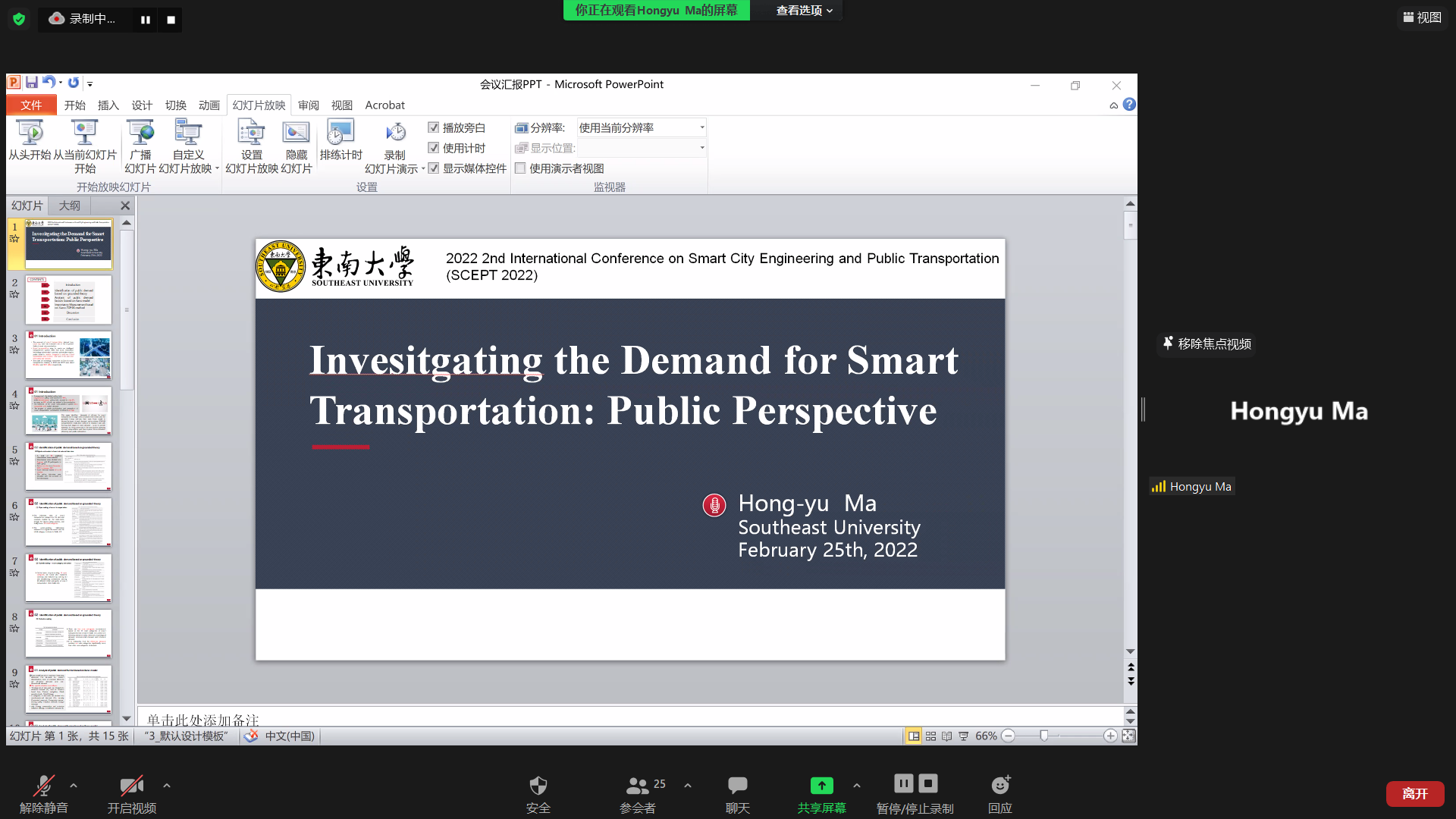 Qin Sun, University of Duisburg-Essen
Title: Savings Matrix algorithm to address vehicle routing problem